Choosing the Right Visalia Dentist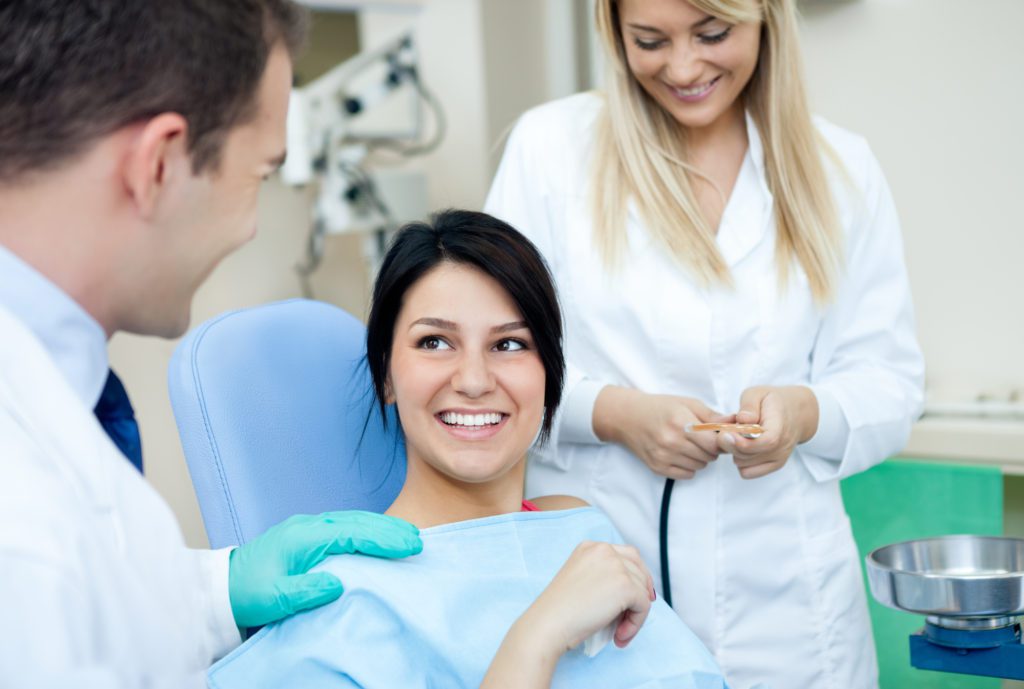 Are you unhappy with your current dental care provider? Are you new to the Visalia, CA area? Finding the right dentist can be a daunting task, but it's vital to your health! Routine examinations are important in helping you maintain a healthy, beautiful smile. By asking the right questions, you can find the Visalia dentist that can best serve you.
If you are looking for a high-quality, family-oriented dentist, put Ross Family and Cosmetic at the top of your list. Dr. Andrew Ross provides preventative, general, and cosmetic services to patients of all ages, and our office feels professional, yet comfortable. To learn more about our practice and services, contact us today at (559) 697-6406.
When looking for a dentist, ask your friends and neighbors for suggestions. Don't be afraid to visit the dentist offices and ask these five important questions:
Is the dentist office's location practical?
Driving an hour to the dentist isn't realistic, especially in an emergency. Make sure the dentist you choose is close to your home or work. Take a look at the office hours. Do they fit your busy schedule? You are much more likely to attend dental appointments if your dentist's office is conveniently located. Remember, you can't get the dental care you need if you don't show up!
What payment or financing options are offered?
Of course, if you have dental insurance, make sure the dentist is in your network or will file out of network claims for you. If the dentist's website isn't clear, check out the FAQs page or call the office to ask about insurance, payment options, and financing. If you're met with an unfriendly response, move on down your list. CareCredit® low and no-interest payment plans are great because they make even big dental work affordable.
What services does the dentist offer?
For a one-stop-shop dentist, look for someone who offers preventative, general, and cosmetic dentistry. This will ensure that you don't have to search for another dentist later! If you have children, or are planning to, family dental care should be a priority. This way, you can schedule appointments for you and your kids at the same time. Emergency dental care is another service you'll want to ask about. If a serious situation arises, you'll find peace in knowing exactly where to turn.
What education does the dentist have?
Most dentists will have their diploma and other certifications on display at their office. Take the time to visit with the dentist and get to know him or her. Ask questions about training and experience, such as:
"How long have you been practicing dentistry?"
"Do you specialize in anything?"
"Where is your degree from?"
"What are you doing to continue your education?"
"Are you associated with any professional dental organizations?"
You can typically find these answers on a dentist's website, but it's important that you actually visit the office to see if it's a place where you feel comfortable.
The Visalia Dentist for You
For a dentist who offers high-quality, personalized care, call on Dr. Ross and our team. We offer a variety of services, including family dentistry and emergency care, and we are accepting new patients. We are ready to answer all of your questions regarding our practice, technology, services, and financing options. Contact our office today at (559) 697-6406 to set up your first appointment at our Visalia office.