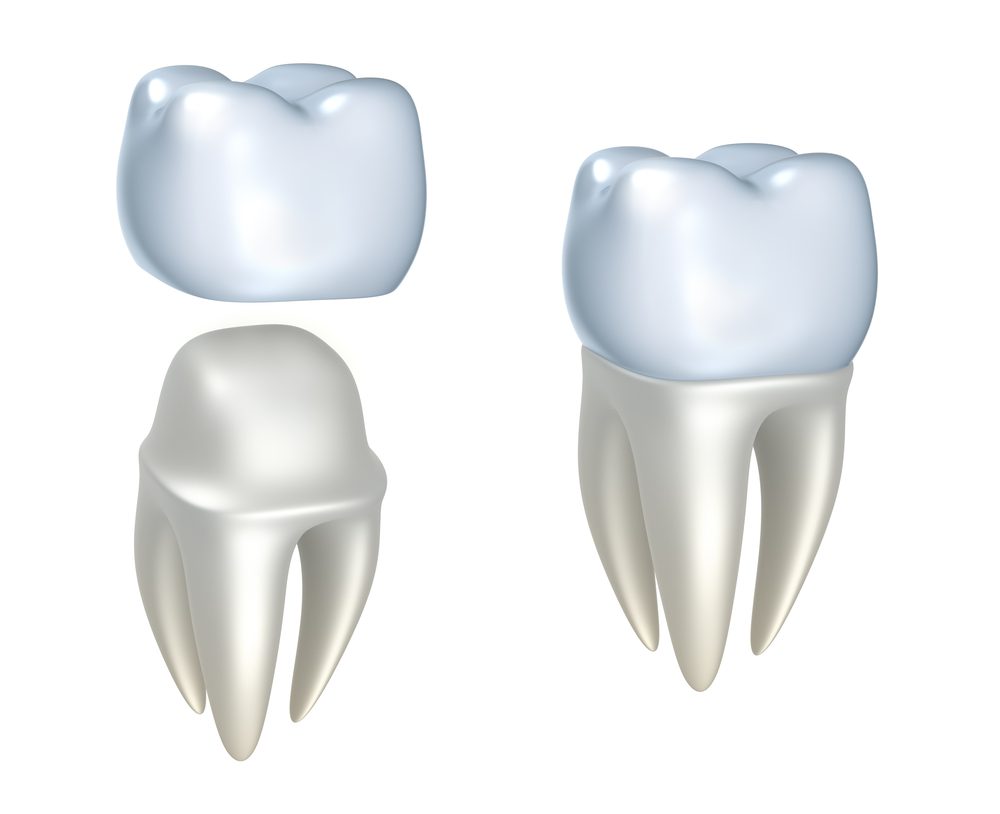 Dental crowns are used to protect, strengthen, and correct a problem with a tooth when it cannot be corrected by a simpler means, like with a filling for example. A dental crown procedure is usually done when a large part of the tooth has been weakened from a large cavity, little tooth remains after a "fracture" occurs, a large existing filling fails, or from extensive tooth wear. A filling will not work under these circumstances, as there is either insufficient tooth strength remaining to support and hold the filling or it will leave the tooth vulnerable to further breakdown, which can be unpredictable and could lead to tooth loss. A tooth crown can also be used to improve the shape of a tooth for cosmetic reasons, to restore dental implants, and for anchor teeth that will be used to support a bridge.
There are many different types of materials used for dental crowns, from gold to very aesthetic looking porcelains. Thanks to material science advancements, these new types of aesthetic looking porcelains tend to mimic the translucency of natural teeth exceptionally well and are also incredibly strong. The material and crown type chosen is based on the needs of the tooth and your aesthetic expectations.
Unlike fillings, which are placed directly on your tooth at the time of your visit, a crown is fabricated by a laboratory. As a result, a crown treatment becomes a two part procedure. During the first visit, the tooth is prepared for the crown, an impression of this tooth is taken, and then the impression is sent to our skilled dental laboratory where your crown will be made. This crown is then sculpted just for you so that your bite and jaw movements function normally once the crown is placed on your next visit.
When crowning a tooth, the crown is cemented into place. Once this occurs, this new crown will cover the portion of your tooth above the gum line. In effect, the crown becomes your tooth's new outer surface. To care for this new crown, you must brush and floss it daily just like a natural tooth.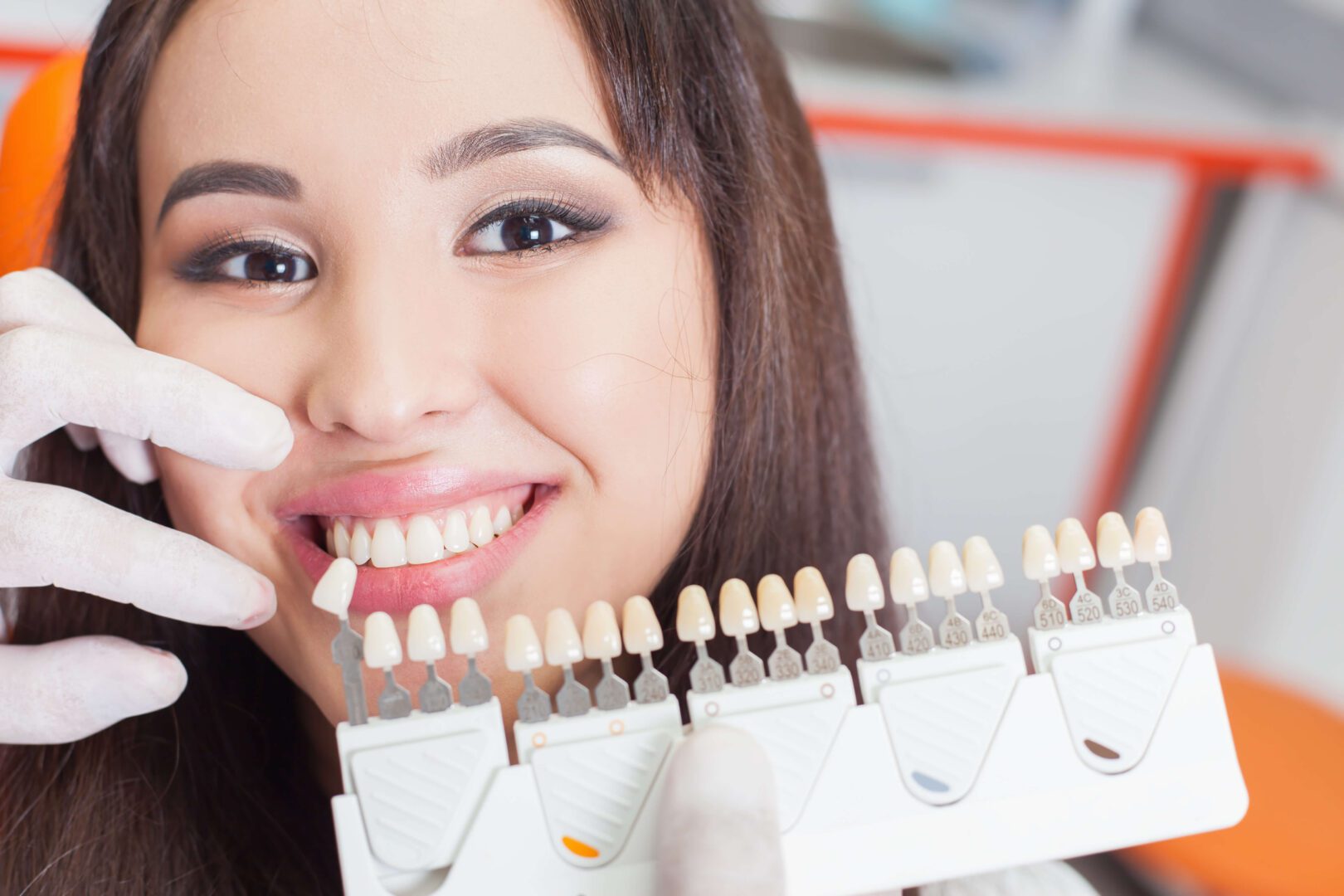 All Porcelain Crowns
Old dental crowns, especially those which show a dark metal margin near the gum line, can easily be replaced by all porcelain crowns. An all porcelain crown is extremely aesthetic, mimics the translucency of natural teeth exceptionally well, and is extremely strong. This can have a significant improvement on your smile.
Prompt treatment is always required to alleviate pain and to ensure your teeth have the best possible chance of survival.