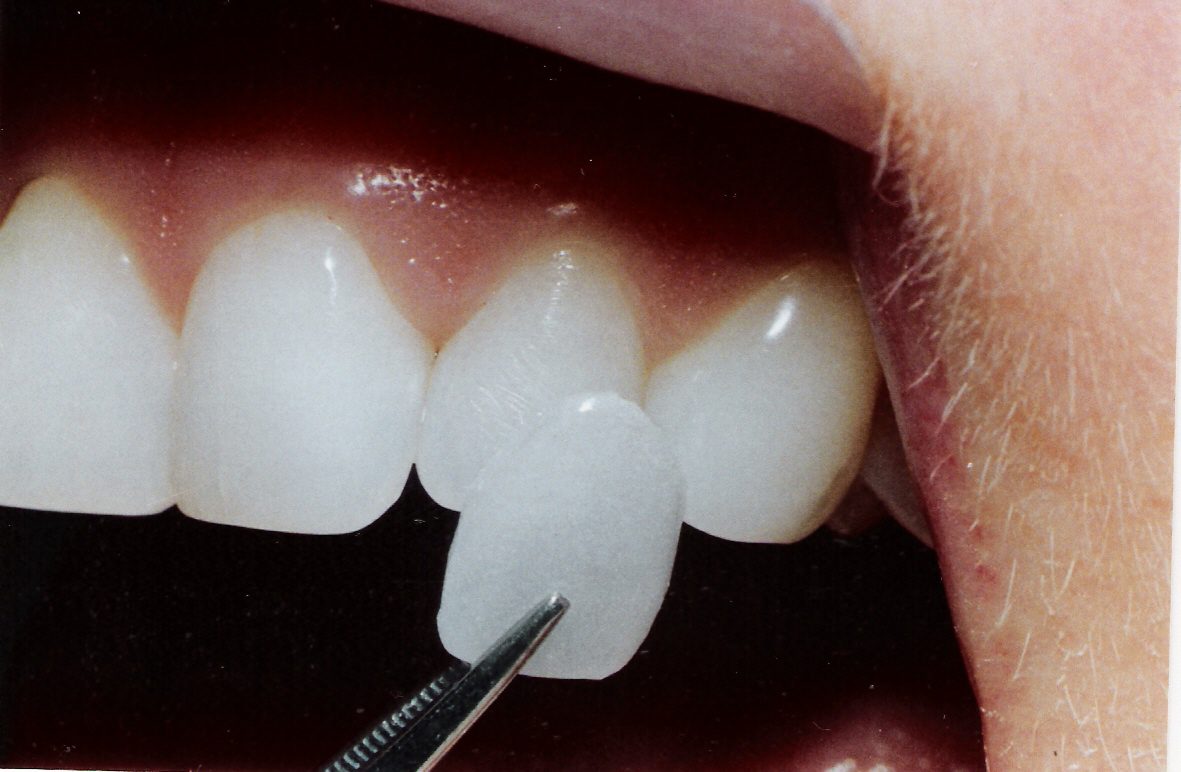 Porcelain veneers are very thin layers of carefully shaped porcelain that are permanently bonded to the front surfaces of your teeth, similar to the concept of bonding fake fingernails to natural ones. They are used to correct a variety of cosmetic problems associated with the teeth, which include:
Gaps in teeth
Stained, yellow teeth
Rotated, tilted, overlapped, crowded teeth
Short, worn, or mal-shaped teeth
Receding gums (slightly)
Old, discolored fillings
Today, there are many different types of porcelain materials available to use for veneers. Due to advancements in porcelain and bonding technology, these new materials are stronger, longer lasting, and mimic the translucency and vitality of natural teeth extremely well to give amazing aesthetic results.
The office procedure used to make veneers is a two visit process. The first visit involves preparing the teeth in the area needing veneers, taking an impression, and sending the impression to our cosmetic laboratory to be carefully designed. How much tooth structure needs to be removed for the veneers varies on the case. Depending upon the desired final results, some patients require enough reduction to require an anesthetic be used, while in others, almost nothing is touched or removed. On the second visit, the veneers are tried in, carefully evaluated, and then permanently cemented. Once cemented, you will be able to eat, talk, and brush/floss with them just as you did before they were placed.