Teeth Whitening using Custom Bleaching Trays with Prescription Solutions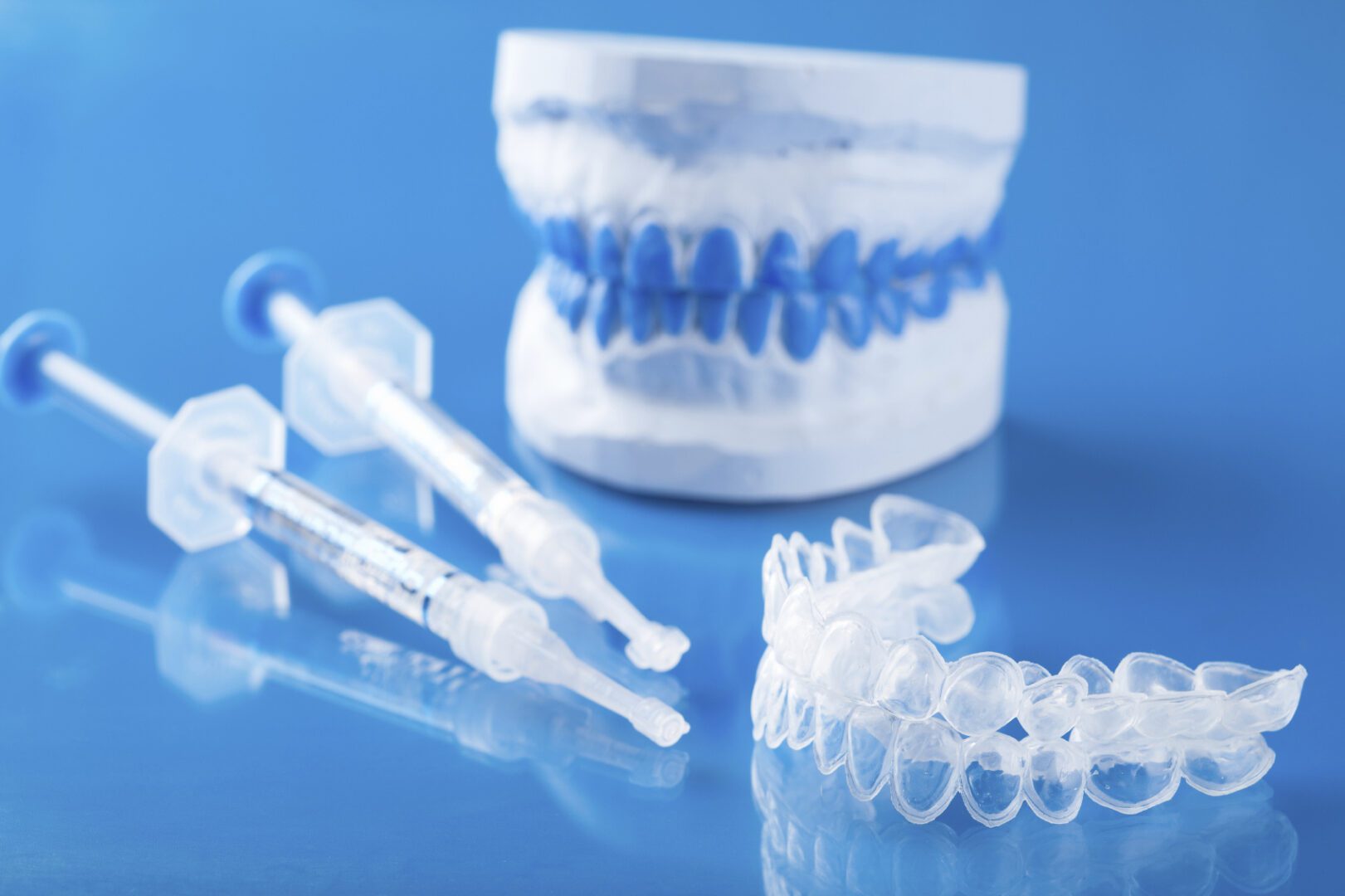 Whitening the teeth with a bleaching solution is a simple and effective method to help whiten teeth that are stained and discolored. Whitening does not change the color of existing fillings or crowns. The results of whitening will vary from person to person, and some people can develop sensitivity while bleaching, but it is generally minimal or lasts only a limited time.
At our office, there are two principal ways to whiten your teeth. We can whiten your teeth at the office, which takes about an hour, and have you follow it up at home using your custom bleaching trays. Alternatively, you can choose to do the treatment at home on your own using the trays. Both methods produce the same results. Initiating the process at our office, which is advised for first time users, speeds up the process (one office visit is about equal to four at home sessions) and allows us to identify any complications, such as sensitivity.
Custom bleaching trays are carefully fabricated from impressions of your teeth. These trays are designed to allow for an optimum distribution of bleaching solution around your teeth to provide the best results and prevent the solution from irritating the gums while it works. These trays are also reusable for when you decide to do the bleaching process again.
Prescription strength bleaching solutions are used with your custom trays. These solutions are efficient, effective, safe, and have mediators in the solution to minimize or eliminate sensitivity. Additionally, adjuncts for the bleaching process can be used, which further decreases the chances of getting sensitivity and also tends to increase the length of time the teeth stay white after the bleaching process. Our prescription bleaching solutions generally require seven to ten consecutive days of use at home, about an hour a day, to get the results desired. However, this length of time varies from person to person.
Make sure you download our forms ahead of time so you can walk in to your appointment with no waiting time.