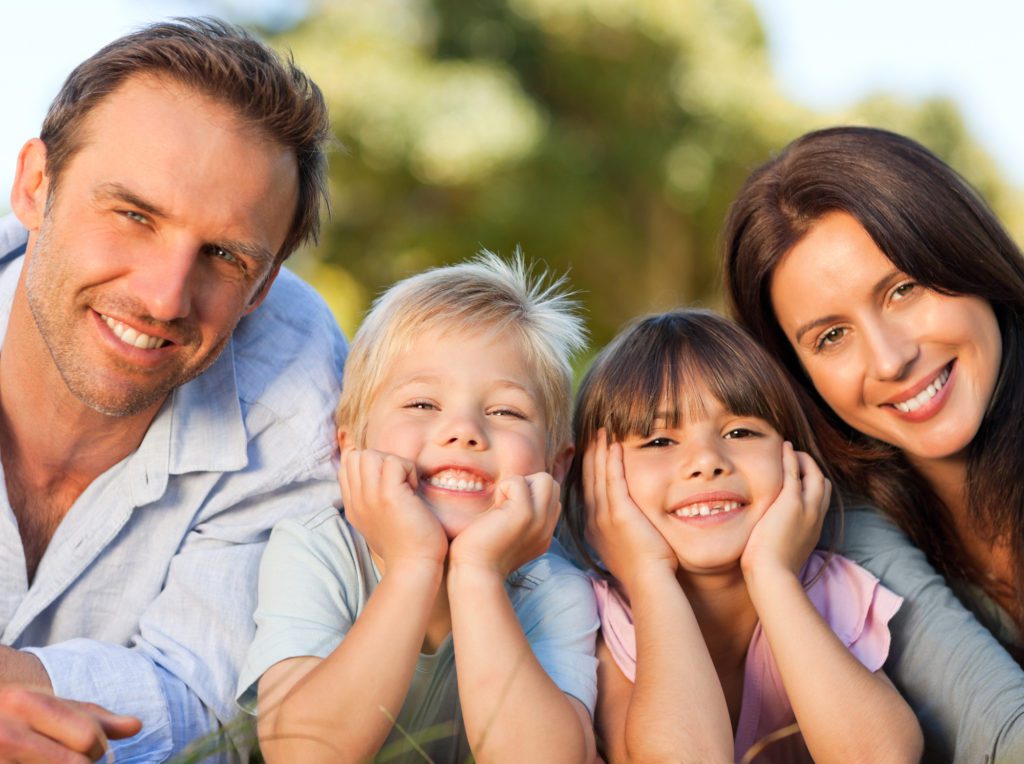 Ross Family and Cosmetic Dentistry has been faithfully
serving Visalia families for over a decade. Our team provides compassionate,
high-quality care and offers general, cosmetic, and preventative dentistry. So,
whether your child needs a cavity filled or your husband needs emergency dental
care because his tooth fell out during a basketball game, we've got you covered!
Call
our Visalia dental office now to schedule a visit, and be sure to add our
phone number to your address book: 559-697-6406.
Start with Stopping
Dr. Andrew
Ross' philosophy is to stop dental problems before they even start. We
focus on teaching patients preventative measures to practice at home, like when
and how to brush and floss; which products are best; and how to identify
abnormalities in teeth and gums.
We also offer professional advice and preventative treatments
such as:
Nutritional counseling
Risk assessment
Oral cancer screenings
Tooth sealants
Fluoride treatments
Orthodontic care
We encourage all patients to attend six-month dental
cleanings and check-ups, so we can catch any problems at their earliest stages.
When dental issues are treated early, patients are spared from potential pain
and added expense.
General Dentistry
A general dentist provides a variety of services to help you
gain and maintain good oral health and preserve your natural teeth as long as
possible. At some point, most Americans will experience one or more of these
dental issues:
Weak tooth structure
Sensitivity
Missing or loose permanent teeth
Minor to advanced tooth decay
Disease (abscess, gum disease, etc.)
Chip or crack
As a general dentist, Dr. Ross has experience and training
in treating a variety of dental conditions. Our office employs modern technology,
patient comfort measures, and the use of esthetic materials to deliver a great
experience, as well as strong, beautiful results. Our services include
restorations, prosthetics, and cosmetic treatments:
Dental Crowns
Porcelain Veneers
Options for Replacing Missing Teeth
Dental Bridges
Dental Implants
Dentures
Extractions and Grafting
Night Guards and Sport Guards
If
you or a loved one experiences a toothache, tooth loss, or any dental concern,
don't hesitate to contact our office today. When dental issues go untreated, they
only worsen over time.
Cosmetic Dentistry
In a time when people can snap photos of you and post them
for the entire world to see online, a beautiful smile has become a must-have to
many people. In the past, changing the appearance of your smile meant could
involve many procedures, extensive tooth preparation, or years in braces.
Thankfully, with advanced technology and natural-looking dental materials,
enhancing your smile may only require one dental visit.
Common issues that can negatively affect your smile and
self-confidence:
Stained, discolored, and yellow teeth
Chipped, cracked, broken, and worn teeth
Mal-aligned teeth (overlapped, crowding,
overbite, etc.)
Misshaped teeth
Gummy smile
Gum recession
Old crowns with dark metal margins showing
Old silver fillings
Discoloration from cavities
Before undergoing cosmetic dentistry, you will first need to
establish solid oral health. For our patients who have healthy teeth but a less
than perfect smile, Dr. Ross works can create a personalized treatment plan to
achieve the smile of their dreams. The cosmetic services we offer are:
Tooth-Colored Fillings
All-Porcelain Crowns
Teeth Whitening using Custom Bleaching Trays with Prescription Gel
Porcelain Veneers
Orthodontics
We don't
just offer these services to make you look more beautiful, but to help you feel
more confident, as well. Because when you feel better about yourself, you'll
feel better about life, and you'll enjoy living it more fully.
Visit Your Visalia Family Dentist Today
Whatever your dental care needs, our office provides the
treatment to help you regain great oral health and a sensational smile. Dr. Ross and our team are eager
to serve you. Call our Visalia family dental office today at 559-697-6406.